László Dunai (Budapest University of Technology and Economics, Hungary)
Thursday, 19 February 2015 16:09
Robert Hohol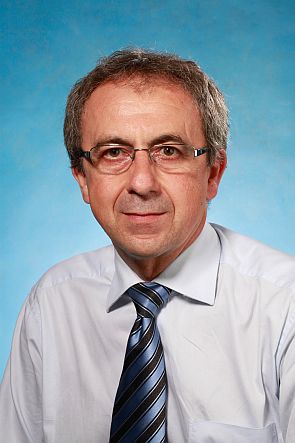 László Dunai DSc became a doctor of the Hungarian Academy of Sciences (MTA) in 2008. He has worked at the Department of Structural Engineering at Budapest University of Technology and Economics' Faculty of Civil Engineering since 1989, since 2003 as a professor. He has been the head of the department since 2010. Ha has also served as the dean of the faculty since 2013. Professor Dunai is a member of numerous associations, for example, the Fritz Engineering Research Society, the Structural Stability Research Council and the Hungarian Steel Structure Association, to name a few. He is also on MTA's doctoral committee, as well as on the editorial board of the Journal of Constructional Steel Research and Steel Construction. His fields of research include steel- and steel-concrete composite structures, behaviour of structural connections under cyclic loading, innovative thin-walled structural systems, and numerical modelling of structures: nonlinear finite element modelling, among others.
John Smallwood (Nelson Mandela Metropolitan University, South Africa)
Monday, 01 December 2014 14:22
Robert Hohol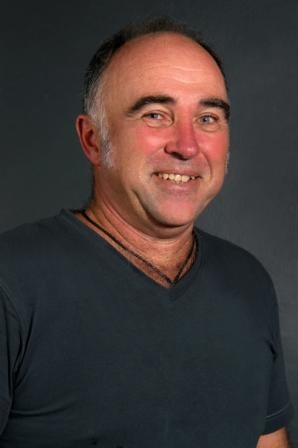 Prof. John Smallwood is Professor and Head, Department of Construction Management, and Programme Director, MSc (Built Environment) Programme, and a member of Construction Research Education and Training Enterprises (CREATE), which consultancy specialises in construction health and safety (H&S), and quality. Notable latter related contributions include those to the cidb H&S and quality status reports.  
Both his MSc and PhD (Construction Management) addressed H&S; the latter addressed the relationship with productivity and quality. He is also a National Research Foundation rated researcher specialising in construction-related issues such as H&S. Nearly 32 years of H&S and also quality experience includes contracts management, research, publishing, research, course / programme / seminar / workshop development, lecturing, conference organising, judging, and chairing of regional and national forums and committees. 
He is a Fellow of the Chartered Institute of Building (CIOB), and a member of the Association of Construction Project Managers (ACPM), Ergonomics Society of South Africa (ESSA), Institute of Occupational Safety and Health (IOSH), Institute of Safety Management (IoSM), International Commission on Occupational Health (ICOH), and South African Institute of Occupational Safety and Health (SAIOSH), registered as a Pr CHSA and Pr CM with, and a Past-Councilor of the Council of the South African Council for the Project and Construction Management Professions (SACPCMP), and a Past-President of the then South African Institute of Building (SAIB). He is also a Past-President, Association of Schools of Construction Southern Africa (ASOCSA), and a Director, Association of Construction Health and Safety Management (ACHASM). International contributions include Coordinator, Africa and Middle East, International Council for Research and Innovation in Building and Construction (CIB) Work Group 99 (Safety and Health in Construction), and International Coordinator, CIB Task Group 59 (People in Construction).
Ferenc Makovényi (Szent Istvan University, Hungary)
Wednesday, 19 November 2014 10:46
Robert Hohol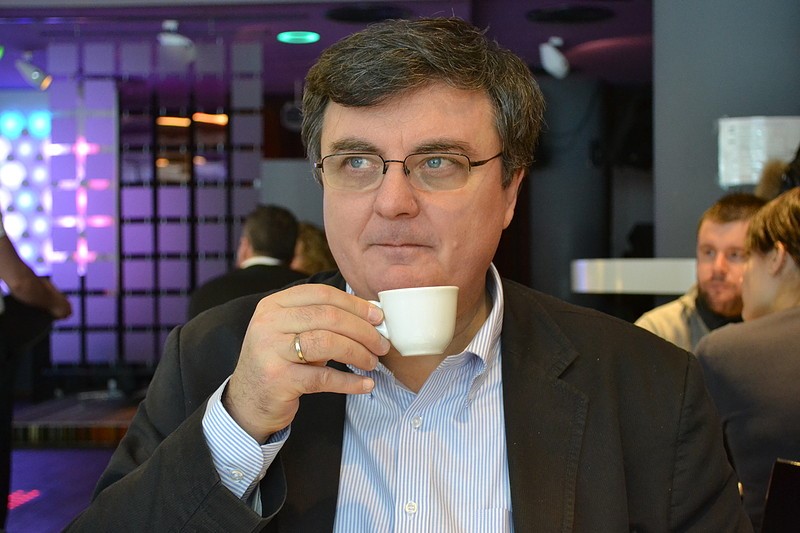 Ferenc Makovényi received his PhD degree in architecture in 2001 at the Budapest University of Technology and Economics. He has been as Collage Professor the head of the Department of Building Construction at Szent István University's Ybl Miklós Faculty of Architecture and Civil Engineering since 2003, where he served as a dean from 2006-2014. He was vice president of the Chamber of Hungarian  Architects from 2009-2013, now he is member of the Board. He is member of the Hungarian Accreditation Committee as well. As a construction manager he controlled and supervised more than 20 constructions in the range of 50 Million to 5 Billion HUF. He designed and built more than a dozen buildings, has more than sixty articles in different newspapers.   His research areas are education management, building construction , rural development and agricultural building design questions.
István Hajnal (Budapest University of Technology, Hungary)
Monday, 03 November 2014 09:39
Robert Hohol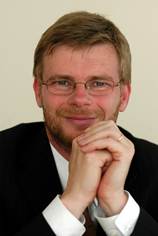 István Hajnal, FRICS is a honorary associate professor in the Department of Construction Technology and Management at Budapest University of Technology and Economics. His research focuses on real estate valuation methodologies and facility management.  
He is the CEO of Biggeorge's-NV real estate development company. Over the past 25 years, he was a top manager in various consultant and real estate firms, such as Coopers and Lybrand, Arthur Andersen and Europa Real Estate Investment Fund.
István Hajnal is a lecturer of international and Hungarian real estate related courses and a member of various professional bodies including RICS. He has written a number of books and articles regarding real estate valuation, facility management and real estate investment and he is a frequent speaker at conferences, seminars.
Renata Kozik (Tadeusz Kosciuszko Krakow University of Technology, Poland)
Thursday, 09 October 2014 11:25
Robert Hohol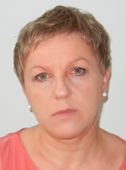 Renata Kozik, PhD Eng, works as an assistant professor for the Institute of Construction and Transportation Engineering & Managementat Tadeusz Kościuszko Cracow University of Technology. Since 1.09.2013 she is a vice head of the Institute of Construction and Transportation Engineering & Management. Deputy Project Manager – Project title "Modern building – postgraduate studies" project financed by EU (2009-2012), supervisor of postgraduate studies and courses.
 On 21st December 2005 she has completed  Ph.D. thesis in technical sciences, the construction discipline at Cracow University of Technology, Faculty of Civil Engineering  
Renata Kozik is the author and co-author of more than 40 publications in the field of organization and management of construction projects, tendering and bidding in construction, building contracts, public procurement and strategic management in construction company. She publishes in re-viewed national and international scientific journals. She has participated in many conferences including international. She is also the co-author of academic textbook. Renata Kozik has been the co-author of expertises prepared for courts, construction company and other organizations.
Research interests: tendering and bidding in construction, public procurement, green procurement,  planning and organization of construction projects, building contracts, application of fuzzy logic in construction management, strategic management in construction company,
EDUCATION  
21 XII 2005
PhD in Engineering Sciences at Cracow University of Technology, Faculty of Civil Engineering
XI 2003- III 2005
Postgraduate Studies in the field of Real Estate Management University of Economics in Cracow and Cracow University of Technology.
1996-1997
Pedagogical Course,  Cracow University of Technology
1993 – 1997
PhD Studies – specialization: Organization and Management in Construction at Cracow University of Technology, Faculty of Civil Engineering
1992
M.Sc degree in Engineering Sciences at Cracow University of Technology, Faculty of Civil Engineering
EMPLOYMENT HISTORY  
Since 1.09.2013
the vice head of the Institute of Construction and Transportation Engineering & Management at Cracow University of Technology
Since 2006
an assisstant proffessor in the Institute of Institute of Construction and Transportation Engineering & Management University of Technology
1997-2006
assistant in Section of Building Technology and Organization at Cracow University of Technology